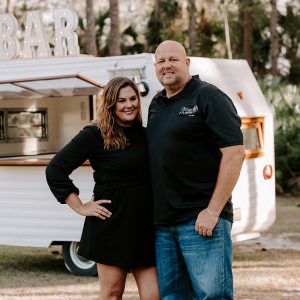 Meet Tracey and Summer
Tracey and Summer live on the Treasure Coast of Florida. Tracey is a disabled veteran who retired from the Marine Corps in 2015. He has been an entrepreneur his entire life most recently providing photography and videography services in the area. Summer is a native Floridian and mother of 3. She has over 18 years of event management experience in the large community event setting.
With our combined knowledge of business and event management, we decided to embark on this endeavor as a way to enrich the lives of those in our area. We are planning on not only renting out our fleet for events but also contributing to local charities and non-profits.
If you are interested in working with us on an upcoming non-profit event, please contact us to discuss how we can help benefit your cause.